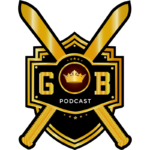 Welcome to another episode of GBPodcast! In this one we talk about AMC's snubbing of Universal Studios, The Last of Us 2 leak, 2020 Proms being cancelled and The Myster in North Korea, did Kim Jong Un lose his gulag?
Music by : M'boup (@sal_ee_uu on instagram)
Our Links : // https://streamerlinks.com/gettingbelligerent
Thank you for tuning in!