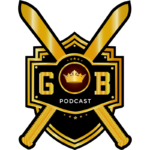 Heyoooo Homies! What it do? We're back with some more podcast love for your ear holes. Listen to our latest episode where we talk about :
Dewayne vs 2k, new GB Show
The NBA Bubble and Sports in General
Bungie Delays Destiny 2 Update
Logic quits Rapping, gets signed by Twitch
Dog Attacks 6 year old, bites Hero
What's on? Palm Springs on Hulu, Boy from Taika Waitit, Daria, Walther Mercado, Assasination Classroom, Extreme Rules WWE
Thank you so much for listening!
Music by : M'boup (@sal_ee_uu on instagram)
Our Links : https://streamerlinks.com/gettingbelligerent