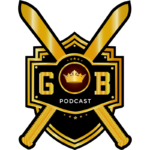 Hey Homies! Welcome to another episode of GB Podcast. On this episode we talked about :
Recap of Chat Chooses Karaoke
XBOX Showcase
LA Dodgers vs Houston Astros
NBA Covid bubble, Lou Williams, and some wings
MLB Covid Marlins
KFC Crocs
What's on?
Hope you enjoyed that and join us every Tuesday at 8pm PST on twitch.tv/gettingbelligerent to listen live!
Music by : M'boup (@sal_ee_uu on instagram)
Our Links : https://streamerlinks.com/gettingbelligerent